HHLM P.O. Box 60879, Colorado Springs, CO 80960-0879

The Books

Cyndy now has three excellent resources to help readers along on their journey with Jesus. Her newest devotional, Resting Words, is designed to help you make a greater place in your heart and life for Jesus. This is a resource for anyone, anytime. 

For those currently in a season of healing, Healing Words will break down the biblical healing truths into daily snippets designed to guide, support, and encourage those working through painful and difficult issues. 

Cyndy's nonfiction book, Road Map to Healing, now in its second printing, is a complete resource designed to help individuals navigate through their healing journey by applying the truth of God's Word. It features the biblical principles she has been teaching in The Healing Journey since 2001. 

In addition to the non-fiction teaching, Road Map to Healing also includes a novella following the journey of Sojourner as she leaves Egypt and travels through Letting Go Wilderness, seeking a new life in the Promised Land. Each chapter concludes with three questions to help readers apply the teaching to their own life plus a prayer of response encouraging readers to take small steps toward God.  

The Healing

Healing is the work of God. We have perhaps tried to deal with the painful wounds we have received from other people and our own prideful choices by shoving the truth into a closet, turning to pills, food, alcohol, sex, relationships, therapy, retreats, conferences or self-redemption through achievement or good works. None of these can heal our wounds. They may make us feel better for a short time, or may bring us greater understanding; but none of these things can heal us, because healing is the work of God alone. 

When we have been deeply wounded, turning to God, though, is often the last thing we want to do. Hard questions like, "God, I know you're there; I know you're powerful; so how in the world did this happen to me?" create a chasm that seems impossible to crossover. Honest questions and real events make it hard for us to even approach God with the possibility of letting him heal us. Cyndy's books will help bridge the chasms. 


...God wants to heal you...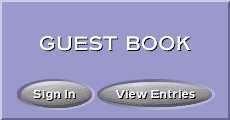 Bundle #1: Buy both Healing Words and Road Map to Healing 

and save $5!



For BUNDLE SAVINGS, see below!

Bundle #2: Buy both Resting Words and Road Map to Healing 

and save $5!

Super Bundle: Buy all 3 and save $10!

Bundle #3: Buy both Healing Words and Resting Words 

and save $5!